1 Potato
Annual 1 Potato Short Screenplay Competition
The Sun Valley Film Festival developed the 1 Potato Initiative to support emerging filmmakers and incentivize filmmaking in the state of Idaho. We're inviting the winner of the screenplay competition to use the $5k to bring their story to life by filming on location in Idaho.
OVERVIEW:
Whether you have a short script that's been sitting on your shelf, or you want to write something with the competition in mind, SVFF and the 1 Potato Initiative want to hear your story, and help one filmmaker take their idea from page to screen.
The winning script will receive $5,000 in funds towards shooting their film on location in Idaho, as well as having SVFF support from development to finished product. As a producing partner on the film, SVFF will connect the winner with seasoned filmmaker participants, arrange special networking opportunities with Industry experts, and help build a presence for the film as it begins its festival journey.
2018 Sun Valley Film Festival Submissions
ARE NOW OPEN!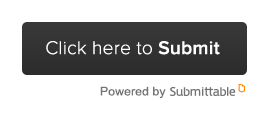 ---
Earlybird
deadline:
September 27th,
2017
Regular
deadline:
November 8th,
2017
Late
deadline:
December 13th,
2017
WAB extended
deadline:
January 10th,
2018
---
The winning 1 Potato short script will be announced at the 1 Potato Initiative reception during the 2018 Sun Valley Film Festival in March.
WINNING SHORT MUST BE FILMED IN IDAHO. Do not submit your script unless you are able to commit to filming in Idaho.
BENEFITS FOR SELECTED FILMMAKER[S] INCLUDE:
• $5,000 prize towards film budget
• rare networking opportunities with Industry established filmmakers
• inclusion in exclusive SVFF events
• highlighted world premiere at SVFF 2019
• SVFF brokered deals and opportunities
JUDGING CRITERIA:
• Strength of story
• Originality/Creativity
• Clarity
• Feasibility given financial/location parameters
GENERAL RULES:
• The Sun Valley Film Festival reserves the right to determine eligibility of any project submitted.
• Must be 15 pages or less.
• Participants must be at least 18 years of age.
• Without exception, the winning script MUST BE FILMED IN IDAHO; do not submit your project unless you are able to commit to filming in Idaho.
• The Sun Valley Film Festival and Producers will be involved in the hiring of all cast and crew.
• While additional fundraising in encouraged, the script must be feasible to film on a limited budget.
• The Sun Valley Film Festival will receive Executive Producer and Made In Association With credit, as well as end credit scroll logo placement.
• Finalized film must have its world premiere at the Sun Valley Film Festival.
RE/COLLECTION
Directors: Deborah Correa, Eva Konstantopoulos
Writer: Eva Konstantopoulos
Producers: Bryan Murphy, Michael Tetro
Director of Photography: Evan Jake Cohen
Executive Producer: Eva Konstantopoulos
Co-Executive Producer: Deborah Correa, Stephen Whiteley
Cast: Josh Kelly, Essa O'Shea, Jully Lee
RE/COLLECTION is a story that imagines a world where technology has turned human memory into a commodity. It follows the fallout of this tech on one ordinary couple, and asks the question: What would you give up to save the one you love?
19 min. │*WORLD PREMIERE
*1 POTATO GRANT WINNER-2016
See Yourself Out
Writer/Director: Kevin Nielsen
Producer: Kevin Nielsen
Executive Producer: Ron Torres
Director of Photography: Zach Voss
Cast: Nicholas Paul Garcia, Aaron M. Kiefer
When unforeseen circumstances throw Wallace and Reggie into each other's orbit, they discover that they share an unhealthy common ground. By finding a sympathetic friend for the first time, both men are presented with decisions that they may not be ready to make.
22 mins. │*WORLD PREMIERE
*1 POTATO GRANT WINNER-2016