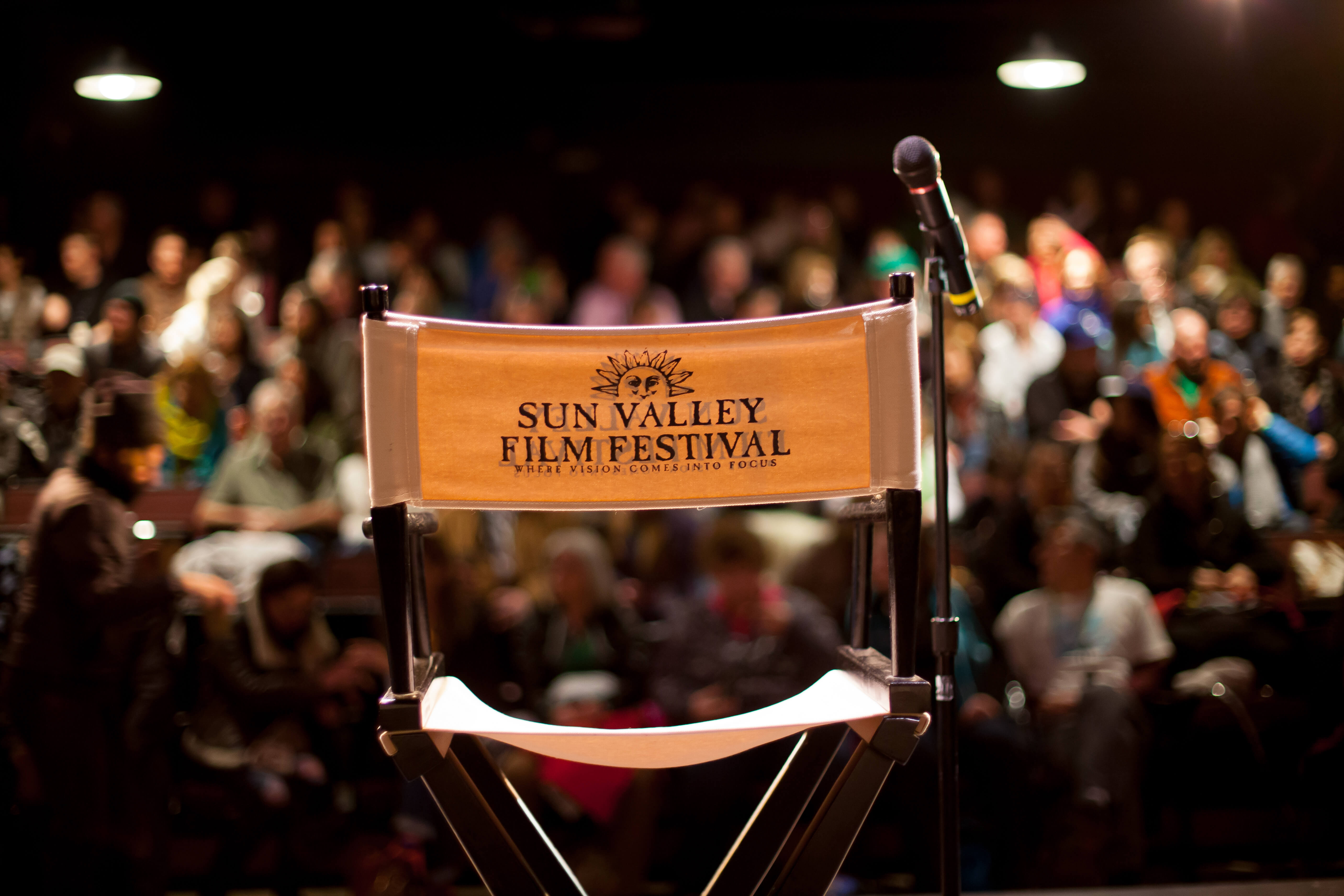 December 20, 2018
FOR IMMEDIATE RELEASE
Sun Valley Film Festival offers New Perks for 2019 Passholders
Special Film Screening of National Geographic's FREE SOLO on Dec 30
The eighth annual Sun Valley Film Festival (SVFF) will take place in Sun Valley, Idaho March 13-17, 2019. The festival, known for its high-profile special guests and low-key insider access, is offering a variety of passes that offer plenty of unique perks for passholders.
The SVFF Insider Pass is the festival's top 'all access' pass. Perks include the new Insider's First Look Reception, Festival Opening Celebration, VIP Gift Bag, Priority Access to all SVFF events, Festival HQ access with HQ Bloody Mary Bar, Salon lunch talks, and après ski treats and libations, unlimited Film Access, Panels & Labs, and all of the SVFF evening parties, including the SVFF Awards Bash. The Insiders Pass cost is $1000, and limited quantities are available.
Other 2019 SVFF passes offered include the Festival Pass ($500), the Film Pass ($200) and the Party Pass ($200), each offering select access to various SVFF events.  All SVFF Passes are now available.
For complete information and online purchase, visit: www.sunvalleyfilmfestival.org.
The SVFF also offers a Patrons Program for those wishing to support the festival at a higher level with a tax-deductible contribution and other special benefits including "front of the line" access and invitations to private events. Details available at www.sunvalleyfilmfestival.org/become-a-patron". SVFF corporate sponsorships are also available.
Special Awards Season Screening of National Geographic's FREE SOLO on December 30
As a kick off to its upcoming 2019 event, the SVFF will hold a reception and special awards season screening of the highly acclaimed National Geographic Documentary Film's, FREE SOLO, on December 30 at the Sun Valley Opera House for SVFF Patrons and invited festival friends. A Q&A with special guests will follow the film screening.
With FREE SOLO, award-winning documentary filmmaker E. Chai Vasarhelyi ("MERU") and world-renowned photographer and mountaineer Jimmy Chin capture a stunning, intimate and unflinching portrait of the free soloist climber Alex Honnold, as he prepares to achieve his lifelong dream: climbing the face of the world's most famous rock … the 3,000ft El Capitan in Yosemite National Park … without a rope.
Celebrated as one of the greatest athletic feats of any kind, Honnold's climb set the ultimate standard: perfection or death. Succeeding in this challenge, Honnold enters his story in the annals of human achievement. FREE SOLO is both an edge-of-your seat thriller and an inspiring portrait of an athlete who exceeded our current understanding of human physical and mental potential. The result is a triumph of the human spirit.
About the Sun Valley Film Festival
The Eighth Annual Sun Valley Film Festival will run March 13-17th, 2019. With a mission to empower independent filmmakers to share the stories that inspire change, SVFF is where storytellers from around the world come together to bring their vision into focus. This spring, we gather to celebrate the art of filmmaking with a curated slate of more than 60 cutting-edge films and TV premieres, engaging Coffee Talks with top industry insiders, fabulous parties and panels, a Screenwriters Lab led by award-winning writers and the spectacular SVFF Awards Bash. The combination of cutting-edge programming and bona-fide insider access in a fun, relaxed atmosphere is making the Sun Valley Film Festival a rising star in the world of destination festivals. For festival details visit www.sunvalleyfilmfestival.org. Get festival updates on Facebook, Instagram and Twitter.
###
Media Contacts:
Carol Waller, CW Communications, 208-720-3965, carol@cw-communications.com
Steven Wilson, Scenario PR, 310-901-3920, steven.wilson@scenariopr.com
Images available upon request