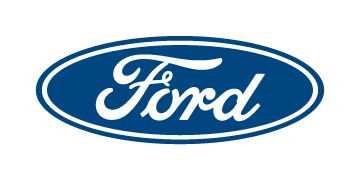 SUN VALLEY FILM FESTIVAL ANNOUNCES FORD AS NEW PRESENTING SPONSOR
Sun Valley, Idaho (January 18, 2019) – The Sun Valley Film Festival (SVFF) is proud to announce that Ford Motor Company will be its new presenting sponsor. SVFF is a premiere destination festival that brings filmmakers, industry guests and diverse audiences together to celebrate the art of storytelling. The eighth edition is scheduled to take place over the weekend of March 13 – 17, 2019.
Building on the momentum from their directing sponsorship at last year's event, and their long- standing commitment to the entertainment industry and its rising filmmakers, Ford, along with SVFF, will take some of the industry's best and brightest filmmakers on exhilarating off-screen adventures in the all-new 2019 Ford Ranger to capture content and celebrate the festival's mission of empowering storytellers. Ford Ranger's 'Tough Has More Fun' attitude embodies the adventurous spirit of Sun Valley and the truck's all-terrain capabilities will be used to transport filmmaker and industry guests throughout a variety of programs during SVFF including the Vision Award Dinner and screenings at the new Argyros Performing Arts Center, which will be branded as the Ford Main Street Theater.
The Vision Award is presented at an exclusive dinner on the Saturday night of the festival at Sun Valley's historic Roundhouse restaurant. Filmmakers and patrons take the gondola up Bald Mountain to enjoy a sumptuous feast with exquisite views all in celebration of their honoree's remarkable achievements. Past Vision Award recipients include last year's recipient Gwyneth Paltrow along with Geena Davis, Clint Eastwood and Oliver Stone.
Sun Valley's new Argyros Performing Arts Center will be transformed into the Ford Main Street Theater for the duration of the Festival and will host some of the top festival premieres for festival attendees. The state-of-the-art facility opened November 2018 and features a world- class projection system and a Meyer Constellation sound system –one of the very few installations providing the best acoustics in the Western US.
Al Uzielli, Head of Ford Global Branded Entertainment said of the relationship, "We are excited to take on the role of presenting sponsor and build upon Ford's presence in Sun Valley, which dates back to the 1940's. Over the past seven years the Sun Valley Film Festival has become a rising star in the world of destination festivals, attracting an audience that is spot on with our Ford Ranger, fearless independents seeking the well-earned freedom to recharge doing what they love."
Teddy Grennan, Executive Director of the Sun Valley Film Festival noted, "Our partnership with Ford not only allows us to take the festival to the next level but gives our industry guests an opportunity to enjoy Sun Valley's breathtaking outdoor offerings to the fullest, with opportunities to interact and inspire as they quite literally get above it all. This year our attendees will not only watch movies, but have new experiences in ways they never imagined."
With over 4,500 yearly attendees, SVFF is quickly becoming known as the Festival for Filmmakers: a boutique event beloved by film fans and auteurs alike. Last year the festival honored Paltrow, Jay Duplass, Kate Bosworth and Yahya Abdul-Mateen II and screened films including Minding the Gap, Science Fair, Leave No Trace, Nona, Finding Your Feet and American Animals. In 2019, the Festival will expand its commitment to providing career- changing opportunities for independent writers and filmmakers by awarding over $250,000 in prizes through its Screenwriters Lab, the Film Lab and Wild to Inspire competitions, among others.
Passes for the 2019 Festival can now be purchased on the Festival website, www.sunvalleyfilmfestival.org.
About the Festival The Eighth Annual Sun Valley Film Festival, presented by Ford, will run March 13-17th, 2019. With a mission to empower independent filmmakers to share the stories that inspire change, SVFF is where storytellers from around the world come together to bring their vision into focus. This spring, we gather to celebrate the art of filmmaking with a curated slate of more than 60 cutting-edge films and TV premieres, engaging Coffee Talks with top industry insiders, fabulous parties and panels, labs and workshops led by award-winning filmmakers and the spectacular SVFF Awards Bash. Past industry guests include Gwyneth Paltrow, Clint Eastwood, Oliver Stone, Jodi Foster, Bruce Dern, Geena Davis, Mark and Jay Duplass, and more. The combination of cutting-edge programming and bona-fide insider access in a fun, relaxed atmosphere is making the Sun Valley Film Festival a rising star in the world of destination festivals.
About Ford Motor Company Ford Motor Company is a global company based in Dearborn, Michigan. The company designs, manufactures, markets and services a full line of Ford cars, trucks, SUVs, electrified vehicles and Lincoln luxury vehicles, provides financial services through Ford Motor Credit Company and is pursuing leadership positions in electrification, autonomous vehicles and mobility solutions. Ford employs approximately 200,000 people worldwide. For more information regarding Ford, its products and Ford Motor Credit Company, please visit www.corporate.ford.com.
# # #
Media Contacts: For Sun Valley Film Festival: Steven Wilson, Scenario, steven.wilson@scenariopr.com Carol Waller, CW Communications, carol@cw-communications.com For Ford: Bill Harrison, TSMG, bill@thirdstreetmediagroup.com
Images available for download at www.sunvalleyfilmfestival.org/gallery