Pioneer Party on Main Street
April 1, 2022 @ 7:00 pm

-

10:00 pm

FREE AND OPEN TO THE PUBLIC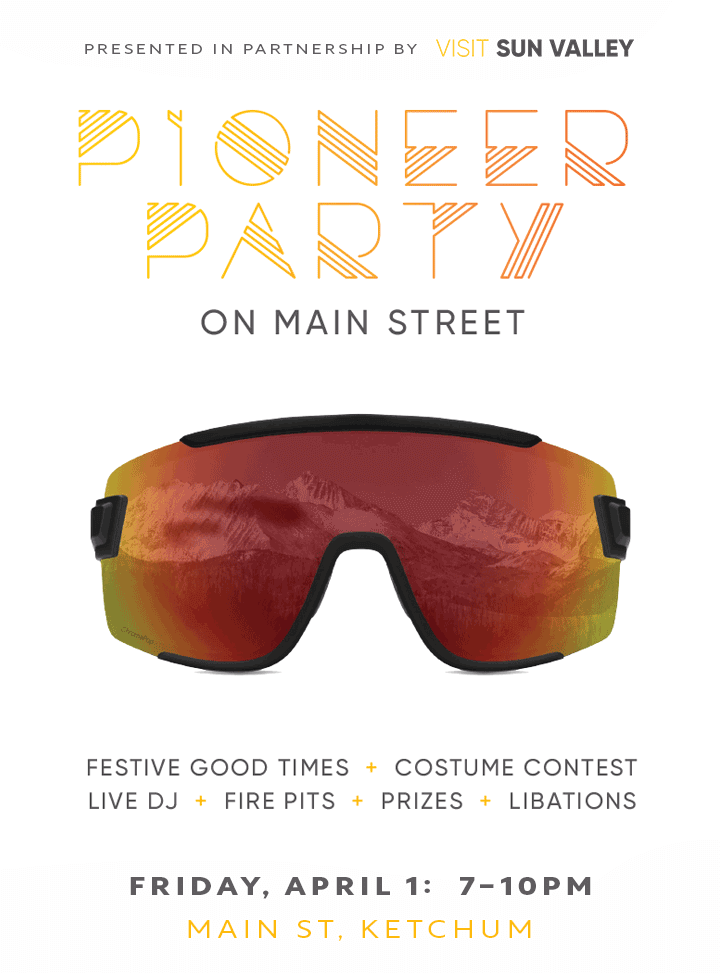 Join us as we celebrate the SVFF Pioneer Award on Main Street with a live DJ, costume contests, give aways, fire pits and more.
Don your best retro ski gear for your chance to win incredible prizes from our sponsors, including bicycles, guitars, paddleboards, and more! This bonfire-lit affair is free and open to the public
Where: Main Street in Ketchum between Sun Valley Road & 2nd Street
When: Friday, April 1st from 7p m – 10pm
Who: Everyone is invited to get down with fresh tracks from DJ Jen's Peterson.
The Hook: First off, it's free. Secondly, there will be some rad prizes given away to the best-dressed including the best squad. Giveaways include Stay Sunny swag, First Lite gift card, food truck vouchers, Chums gear, a stand-up paddleboard, a bike and more!
Why: Because Sun Valley knows how to dress-up and throw a mighty fine party.