SUBMISSIONS ARE NOW OPEN!
FOR THE 2019 SUN VALLEY FILM FESTIVAL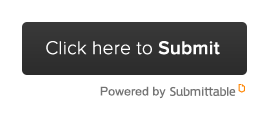 Details regarding categories, submission requirements, pricing, and Terms & Conditions can be found at the hotlink above.

* Submissions should be RECEIVED by deadline, not postmarked.
* Filmmakers are encouraged to submit as early as possible.
* Feature length films currently available to the public on DVD, Blu-ray, VOD, that have had significant television play, or currently in wide theatrical release will not accepted.
Questions? Contact us at submit@sunvalleyfilmfestival.org.
Withoutabox logos are trademarks of Withoutabox, a DBA of IMDb.com Inc. or its affiliates.
Dina: 2018 SVFF Narrative One In A Million Award Winner
Minding The Gap: 2018 SVFF Documentary One In A Million Award Winner

Earlybird deadline: September 28th 2018

Regular deadline: November 9th 2018
Late deadline: December 14th 2018

WAB extended deadline: January 11th, 2019
ABOUT THE FESTIVAL
With its stunning mountain setting and unprecedented access to the film industry's on and off-screen talent, the Sun Valley Film Festival has become known for curating intimate conversations between filmmakers, writers, actors and audiences. Going into its eight year, the Festival has proven to attract a discerning and highly educated audience. This includes Sun Valley second-home owners, filmmakers, producers, studio executives, actors and cultured film connoisseurs who travel to Sun Valley to experience this cinematic adventure in a relaxed, intimate environment.
The Sun Valley Film Festival is a 501(c)(3) charitable non-profit organization whose mission is to cultivate and promote the art of filmmaking. In the seven years since it was founded, the Festival has proven to be a concierge of opportunity connecting filmmakers with support both financially and through mentorship.