The 2018 Screenwriters Lab returns to SVFF!
Past hosts and mentors have included Academy Award winner Stephen Gaghan [Traffic], Academy Award winner David Seidler [The King's Speech], Academy Award winners Nat Faxon and Jim Rash [The Descendants], Academy Award nominees Melisa Wallack and Craig Borten [Dallas Buyers Club], Will McCormack [Toy Story 4], Chris Moore [Project Greenlight] and filmmaking legend Mark Duplass [Togetherness]. During the Screenwriters Lab, these dynamos discuss their careers, present their latest work during a live table read, and take questions from the audience.
Also joining the Lab as judge of the High Scribe Competition is film producer Kevin Walsh, known for producing the Academy Award nominated Manchester by the Sea(2016), War of the Worlds (2005) and The Way Way Back (2013). Walsh is the president of Tony and Ridley Scott's Scott Free Productions.
HIGH SCRIBE AWARD
The top three High Scribe finalists will enjoy exclusive residency at the SVFF where they are housed and mentored by established screenwriters, included in parties, and provided a Filmmaker's Pass to the Festival. The High Scribe winner receives a cash prize of $1,000 and invaluable career mentoring from top industry experts.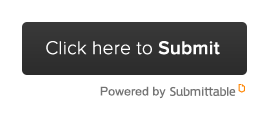 ---
2017 YEARS FINALISTS are
Peter Cambor // Hannah Pittard - Listen to Me
After Maggie is brutally attacked blocks from her home on Chicago's north side, she and her husband Mark embark on a road trip to visit family in rural Virginia. A violent storm engulfs their route, and the couple encounters a series of dangerous obstacles that test their understanding of marriage and identity, and that suggest a world of evil forces formerly unknown to them.
SB Edwards - Nowhere
A woman attempts to clear her twin brother's name when he becomes the focus of a homicide investigation, only to discover he is tied to a string of unsolved murders
Hank Isaac - Kyla's War
Kyla's War is set in occupied Poland during the early days of WWII where a brave and often foolish twelve-year-old girl is the pampered pig-tailed daughter of a respected surgeon by day and, by night, a ruthless Resistance fighter who is quickly becoming the scourge of the Third Reich.
SEMI FINALISTS
Taylor Williams - Punches
Haroula Rose - Once Upon A River