SUBMISSIONS NOW OPEN
The top three High Scribe finalists will enjoy exclusive residency at the SVFF where they are housed and mentored by established screenwriters, included in parties, and provided a Filmmaker's Pass to the Festival. The High Scribe winner receives a cash prize of $1,000 and invaluable career mentoring from top industry experts.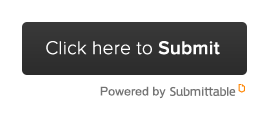 RULES:
All submissions must be accompanied by a logline and a non-refundable entry fee.
Artistic statements, resumes and bios are also welcome but not required.
Applicants must submit ONE (1) copy of their screenplay or PDF file. (Please submit entire script)
Multiple entries are permissible, but each entry must be accompanied by a separate entry and fee.
Submissions will not be returned.
All fees are nonrefundable.
All works must be original and unproduced as of January 1st, 2018
Finalists will be notified by February 23th
DEADLINES:
Regular Deadline: December 13th, 2017
Late Deadline: January 17th, 2018
Final Deadline: February 16th, 2018
* Filmmakers are encouraged to submit as early as possible.
Questions? Contact us at info@sunvalleyfilmfestival.org.